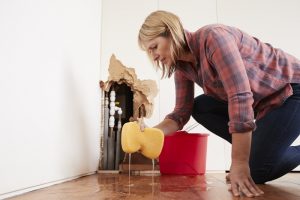 We're sure you'd agree that no plumbing problem happens at a convenient time—so to you, any plumbing problem may seem like an emergency. So, you want to work with a plumber that offers emergency services!
Fortunately, you can call us when you do have an emergency—we're here for your plumbing needs whenever you need them. Sure there are some instances in which your plumbing problem isn't actually an emergency, but for times of crisis, we're here.
But what do you do while you wait for your plumber to get to your home? Surely you shouldn't just sit there and watch water cascade through your kitchen or seep through your carpet in the case of a slab leak. Read on for what you should do when you're facing a plumbing emergency.