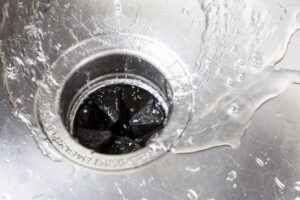 You're probably not going to like what you're about to hear–but bear with us!
One of the most commonly searched-for phrases online in regards to plumbing is how to "DIY" plumbing repairs, including drain cleaning. You're going to find results. In fact, there are probably going to be thousands of results that come up!
But… any of those results that recommend you buy a bottle of chemical drain solution or try baking soda and vinegar for a clogged drain should be ignored.
The latter can be effective for a smelly drain, and we'll talk about that in a bit… but for truly effective drain cleaning that won't end up doing more harm than good, we actually recommend nixing that bottle of liquid drain cleaning "solution" you got at the store, and instead giving our number a call. Read on to learn why!