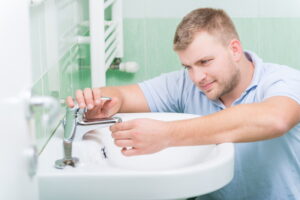 Your home's plumbing is essential to the comfort your home offers. When you encounter any problems with your home's plumbing, it is critical to immediately address any problems before leading to more extensive and costlier repairs. It makes sense that you would want to hire a plumber in Chatham who can do a good job and give you the peace of mind that they will provide you an effective solution to your plumbing problems.
Unfortunately, not all plumbers are made the same. Most plumbers are good at what they do with the plumbing, and that is why they can offer their services. However, the best in the business possess other qualities, proving that they are true professionals that you can trust.
If you need to hire a professional plumber for your home, you should know about the qualities to look for that help you recognize a good professional. This post will help you make a more well-informed decision when hiring a professional plumber by highlighting the best qualities in the business.
Qualities To Look For In A Professional Plumber
Here are some of the qualities that make the best plumbers stand out from the rest.
1. They value your time
A plumber who gives you a ballpark figure for when they will arrive for the scheduled appointment instead of a precise time is someone you cannot rely on to have your back when you face plumbing problems. The best professionals will give you an exact time you should expect them to arrive and ensure that they show up on time. If the plumber calls you when they are running late or arrives early, it is a sign that you are working with a professional who values your time and his work.
2. They are proud to show their credentials
Professional plumbers go through a long process to get the training and certification that qualifies them for the job. They also have the proper licensing and bonding to prove that they can offer a high-quality service. Ask the plumber to show you their credentials. A professional who proudly shows you their credentials and even provides references that you can call to confirm their service quality is someone you can trust to get the job done well.
3. They provide you a clear estimate
The plumber will initially examine the problem and give you an estimate before they begin working on the problem. You can tell if the plumber is an experienced professional by the way they provide the estimate. If the plumber gives you a detailed estimate that clearly highlights the costs for materials and labor while being upfront about potential overruns, it is a professional that you can trust. The plumber should also be transparent about how they charge for any extra time or materials needed for your job.
Hire The Best In the Business
Plumbers who stand by their work are true professionals who could be trusted to get the job done right. Working with the best professionals can ensure that you do not have to face major plumbing problems without reliable support. Hiring an inexperienced plumber without the proper credentials could result in more significant damage and even costlier repairs.
If you are looking for plumbers who offer all these qualities and the promise of a job well done, consider working with Max Sr & Paul Schoenwalder Plumbing, Heating, and Air Conditioning.
Established in 1912, Max Sr & Paul Schoenwalder Plumbing, Heating, and Air Conditioning, A Corp. is who to contact for Chatham plumbing services and more.