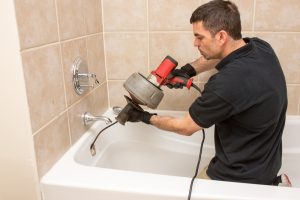 Drain clogs. They're one of those unfortunate parts of being a homeowner, no matter where you live.
Drain clogs are also one of those things that most homeowners deal with incorrectly.
What we mean is that many people believe that all they need for a good drain cleaning in Scotch Plains is a bottle of store-bought, liquid drain cleaning solution. But we couldn't think of a worse way to deal with this particular plumbing problem.