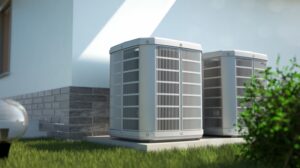 We've said it before and we'll say it again–there is no such thing as an air conditioner repair need that crops up at a convenient time. Still though, you might be wondering why you can't just wait until next year to address any AC repairs you might have right now, since fall and winter are right around the corner anyway.
Well, we still have some warm days ahead, for starters, and the last thing you need is an unreliable air conditioner to break down on you when you need it the most. Plus, letting an air conditioner sit in disrepair all season long could lead to a breakdown next year when you need it to function reliably!
Read on as we uncover some of the most common signs that you need AC repairs.