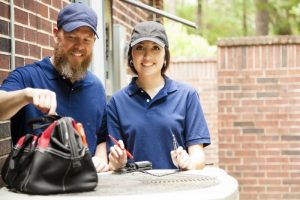 Did you know that this is the time of year you're most likely to experience an AC repair issue? Now, no air conditioner will last forever, but yours should be able to make it through this summer–especially if it's under 10 years of age and it's been routinely maintained.
What's that? You haven't scheduled maintenance yet?
That's okay! It's more important that you're consistent with scheduling tune-ups each year than it is what time of the year you have it done. But regardless of whether you had maintenance done yet or not, it's important to know the signs of an air conditioner in disrepair. Otherwise, cooling system problems can go unaddressed until they lead to much bigger emergencies, like a total breakdown.