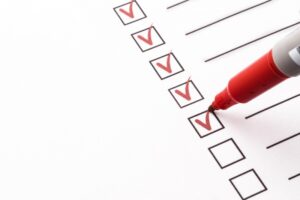 We've probably all seen the movies or the TV shows where someone discovers a leak when a rainstorm hits, or when they really need to get the home ready for a gathering. These scenes usually involve a bunch of buckets placed around the property to gather water aggressively dripping from the ceiling or whatnot.
The truth of the matter is, most leaks are actually a lot more subtle than this, and don't come from rainstorms–they come from your plumbing system. You want to know about these leaks as soon as possible, so that you can have them repaired and limit the risk of damage to your property. And they hardly ever happen at a convenient time–at least Hollywood gets that part right. But, how do you know if you have a leak? Other than having water gushing out of a pipe underneath a sink or from your toilet (ew!), are there symptoms you can look for?
There sure are! Read on as we uncover some of the most common warning signs you can watch out for that will alert you to the presence of a leak.