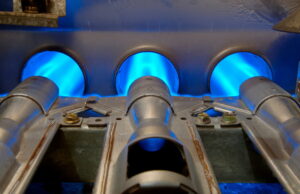 Safety is on everyone's minds this year. More specifically, the health and safety of our families is a top priority, as it should be. Because of this, you may be looking for ways to ensure good health hygiene in your home. You probably have everyone washing their hands, you likely are keeping surfaces as clean as possible, and then hopefully you have the right indoor air quality products in place to boost immunity and make your home more comfortable in general.
But there is one thing that often escapes homeowners' minds this time of year, and it can be a pretty important one—get your furnace maintained!
This is a service we typically recommend in the fall, before you need the system the most. It's important for all heating systems, but especially gas-powered furnaces, and especially gas-powered furnaces that are 10-15 years of age. Read on to learn why!