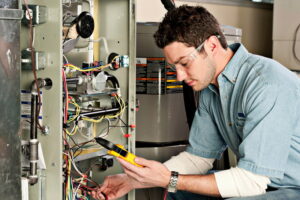 Perhaps you haven't put a whole lot of thought into the state of your heating system lately. We'd be a bit surprised if this was the case, since it's certainly been cold here recently! But maybe you're just relying on it to work as efficiently and effectively as ever without giving it a second thought.
We want you to give it a second thought! Scheduling maintenance, one of the most important heating services there is, is the only way you can ensure your system works as efficiently and effectively as possible, for as long as possible.
Professional maintenance allows our technicians to thoroughly clean, adjust, and inspect your heater for any problems, which we can alert you to right away so you can schedule service for your system. Read on as we talk more about this important service.