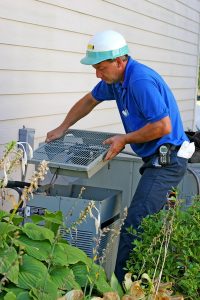 You can probably find a number of people who would be willing to do some work on your air conditioner for cheap. The problem is, many of these "handymen" or enthusiastic "do-it-yourself" folks don't actually have any experience or training in the HVAC industry, and may even be hoping to learn a thing or to by working on your air conditioner—do you want your cooling system to be used as a guinea pig?
Do you want your wallet to suffer the consequences?
We're guessing not—we advise that you not put the wellbeing of your HVAC system at risk—things like faulty installation and incomplete maintenance can certainly be detrimental to the functionality of your system, while a poor repair job can leave you without a functioning air conditioner at all!
So, how do you do your due diligence when choosing an air conditioner repair professional? We've shared some tips for what you should look for, below.