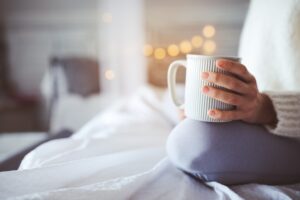 The official start of winter may still be a ways off, but that doesn't mean we aren't in for some chilly temperatures pretty soon. You deserve to be as comfortable as possible when they come! One way to ensure this is the case is by prepping your heater for winter. What do we mean by this? Oh, scheduling routine heating maintenance, of course!
The thing is, heater maintenance is not a luxury service for a select few. Heating maintenance is absolutely vital to the efficiency, efficacy, and longevity of your heating system. Don't believe us? Read on as we uncover the numerous benefits of this service and why it's the leading way to prepare your heater for winter.
The Benefits of Routine Heating Maintenance
The word we really want to emphasize here is routine. Heating tune-ups should be arranged annually in order for your system to enjoy the full benefits we're about to list below. Some maintenance is certainly better than no maintenance, but if you want to receive the full return on your investment in your furnace or heating system maintenance should be done at least once a year (twice a year if you're using a heat pump).
Here is a brief overview of some of the major benefits of regular, preventative heating maintenance:
Safety
One of the main tasks that our technicians do during your heating tune-ups is thoroughly inspecting your system to see that it is running as safely as it should, and doesn't require any urgent repairs. This is particularly important for natural gas-powered heaters. These systems are not inherently dangerous, but they can become so without proper care.
An aging furnace has the risk of accumulating cracks in the heat exchanger. A cracked heat exchanger has the potential to leak dangerous carbon monoxide gas into your home, making members of your household ill or worse.
Better Energy Efficiency
No matter what type of heating system you have, it's going to start losing energy efficiency the longer it goes without maintenance. Maintenance, on the other hand, can help your system retain up to 95% of its original efficiency.
Otherwise, you can expect your system lost 5% of its efficiency every year you go without this important service. This means you are paying more than what you should to stay comfortable in your home!
Fewer Repair Needs
Did you know that up to 85% of the repair needs a heater may ever need in its lifespan can be prevented? That's right—through maintenance! The thing is, repair needs are something we check for during your maintenance session. So we catch things before they start impacting your entire heating system, leading to an inevitable breakdown.
Longer Lifespan
Nobody wants to replace a heating system years before they have to. It's expensive and a hassle, right? If you have your system is regularly maintained, you don't have to worry about it failing years earlier than it actually should.
Established in 1912, Max Sr & Paul Schoenwalder Plumbing, Heating and Air Conditioning, A Corp. is your trusted resource for reliable Maplewood HVAC services and much more. Reach out to us today.