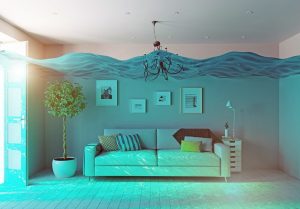 Spring is soon to come, bringing along with it the beautiful blooms of spring and weather so nice, you'll be happy to spend time outdoors. But what happens inside of your home when spring arrives could lead to a lot of mess, money, and hassle. The winter thaw can leave water flooding your basement or a crawlspace in your home—a common issue that you may not be prepared for.
Homes prone to this type of flooding should have a sump pump in place to prepare them for the spring thaw. But is your sump pump really ready to move that water out of your home?
The Importance of Sump Pump Maintenance
A sump pump is a device that is not meant to run until you need it. This is convenient and cost-effective, but it does present a challenge: you may not know that a sump pump is broken or faulty until your basement is already flooding.
That's why it's so important to keep your sump pump maintained throughout the year, and especially before the spring. Inspections help to ensure that your sump pump will be working when you need it the most, so that your investment is not wasted.
How to Care for Your Sump Pump before Spring
Before the spring starts up, it's important to ensure that your sump pump is in the best possible condition. That may mean doing a thorough inspection yourself, but it might be a good idea to call in a professional. Check out our recommendations for what you should always check before the start of the season.
Take a look at the pump and its parts. Some issues require a trained eye to detect. Others, you could find on your own. Look at the pump, the plug, and the outlet. Ensure there are no obvious broken parts, like a crack in the pump or any fraying in the cord.
Pour water into the pit. Fill up a bucket and add enough water to fill up the pit. The pump should activate as soon as it hits a certain point. Make sure water is able to drain out efficiently, and check the drains if not.
Check out the drain line. The drain line that leads from the pump outside of the home may drain to the main sewer line or it may send water right to your yard. If the latter is true, check outside at the drain opening, and make sure there is no debris blocking the drain.
Should You Call in Professionals?
After taking a look at your sump pump, it's important to decide whether you need to call in professional plumbers. If you are unable to complete maintenance on your own, or if believe anything is off with your sump pump, local plumbers can help. Call us if you notice anything out of order like a crack in the sump pump's case or if water is not draining quickly enough. Don't get caught without backup when you need it most.
Max Sr & Paul Schoenwalder Plumbing, Heating and Air Conditioning, A Corp. offers plumbing and sump pump services in Scotch Plains, NJ. Established in 1912!