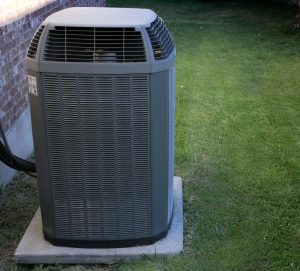 Going without air conditioning is stressful enough. Finding out that your older air conditioner needs to be replaced is another story. It's always better to replace your air conditioner as early as possible, so you are not stuck making a major decision in the heat. It turns out that there are more options for a new air conditioning installation than you may think, and it can be tough to choose.
We've got some information here about how to choose the right air conditioner for your home. But our best advice is to call a technician experienced with air conditioners of all makes and models.
Central Air Conditioner Efficiency
It's always best to choose an air conditioner of a high efficiency rating. Higher air conditioner efficiency amounts to lower energy bills. But there are many factors in choosing an efficient central air conditioner.
Brand – Choosing a top brand is one of the easiest ways to feel sure that your air conditioner will run efficiently and use the latest technology, but only if you have the other factors in place as well.
Efficiency Rating – The efficiency rating should be about 15 SEER (Seasonal Energy Efficiency Ratio) or higher if you want one of the most efficient central air conditioners on the market.
Sizing – Even the most efficient air conditioner won't save energy if it's not the right size for your home. Have a technician ensure that your air conditioner is the right number of tons for the square footage of your home.
Special Features – Features like variable speed settings or a two-stage system make your air conditioner even more efficient.
Considering Other Options
You might want to consider these other options if the conventional central split-system air conditioner isn't right for you.
Ductless System – A ductless system is perfect for a home without ductwork, with an outdoor unit and indoor blower fans mounted high up on the wall and functioning just as efficiently as a central air conditioner (if not more so!).
Heat Pump – Heat pumps offer heating and cooling in one, using refrigeration to remove heat from the home and bring it in during the winter.
Packaged HVAC Unit – With this space-saving cooling solution, a single outdoor unit is mounted on the roof or right outdoors, without the need for an indoor blower unit.
Upgrade Your Air Conditioner
The air conditioner you decide to purchase may still need some upgrades to perform as efficiently and effectively as you'd like. For example, a quality programmable thermostat can help you to make energy-efficient temperature variations throughout the day according to a regular schedule, while a smart thermostat allows you to make AC adjustments for your home right from your smartphone, no matter where you are!
A zone control system allows you to take complete control over the temperature of each room or zone of the house, depending on how you divide it up. You get a thermostat to control each zone (along with a central master thermostat), so you don't have to worry about any family arguments about what the temperature should be throughout the house.
For air conditioning installation in Scotch Plains, NJ, call Max Sr & Paul Schoenwalder Plumbing, Heating and Air Conditioning, A Corp.