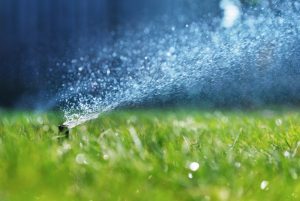 Springtime is officially here. It may still be cool for now, but soon enough, you'll want to prep your home for warmer temps, spring allergies, and springtime weather.
A properly maintained air conditioner and the right indoor air quality systems will ensure you're prepared to keep comfortable, but what about that weather? Warmer temps and rainy days call for two very important springtime tasks:
Checking Your Lawn Faucets and Sprinkler System
Soon enough you'll be ready to use your hose and sprinkler system again. How did your pipes hold up this winter? Did you have any trouble with frozen plumbing? The problem with frozen pipes is that when the ice thaws, it creates pressure within the pipes that can cause them to burst, or at least crack.
Be sure your plumbing is in good shape before using your outdoor faucets and sprinklers! The best way to ensure this is the case is by calling the pros for plumbing maintenance. Not only will we check for damage, but we'll perform video pipe inspection and thorough drain cleaning as necessary, removing blockages now and preventing clogging in the future.
Testing Your Sump Pump
With rainy weather ahead, flooding is a very real threat to your home. If you have a well-maintained sump pump in place, you likely don't have much to worry about. But we encourage you to take the following steps anyway:
Check the condition of the sump pump: Are there any obvious signs of wear and tear? Check for fraying cords and that the power cord is properly plugged into a GFCI outlet.
Add water to the basin: Add just enough to fill the top of the pit. Your pump should start up right away (if it doesn't, it indicates a problem, and it's probably time to call a pro!
Clean the screen or grate at the bottom of the pump: This is likely not something you think about when you hear the term "spring cleaning," yet it's important to clean out the debris that might have collected over the last season. It's a good idea to clean this out every season, actually!
Check the drains: The drains that lead out of your basement likely go to the sewer line, but they might possibly go to your yard. If the latter, then you'll want to check that drainage can move freely and there's nothing blocking the opening.
Max Sr & Paul Schoenwalder Plumbing, Heating, and Air Conditioning, A Corp. is your trusted resource for expert plumbing services throughout Union, NJ and the surrounding communities. We have been in the industry for over a century. Contact us today!