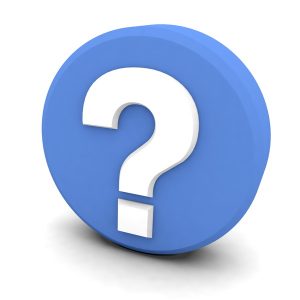 Are you worried about your heater breaking down? Perhaps it's aging, and you've noticed a few distressing signs. It's important to know the signs that something is amiss with your heating system, so you're not all of the sudden stuck with a completely broken down system when you need it the most.
True, it's spring now, and temperatures are warming. But we'd like you to get the most effective use from your heater as you can for the rest of the season, not to mention we don't want you to be stuck with a completely malfunctioning heater next fall when you need it. Keep reading to learn the signs that you may have a heater in need of repair, or in some cases in need of replacement.
"Does My Heater Need Repair?"
The following signs indicate that yes, you probably are in need of heating repairs:
You hear strange noises coming from the cabinet or vents: Sometimes, it can be hard to detect a heating system problem that's not necessarily getting in the way of the heater's functionality. So, an odd noise may be easy to dismiss or neglect for a while, but we'd really advise against it. Noises can be a sign of a major issue. For instance, buzzing could be indicative of an electrical problem while a bubbling noise is likely a sign that you have a refrigerant leak.
You spend too much money on heating your home: It's, of course, no surprise that your heating costs go up as the weather gets colder—this means your heater is running longer, after all. But compare your bills to that which you were paying last year. Are they much higher? If they are, or you discover you're paying more than your neighbors, it's a sign that your heater isn't working as efficiently as it once did and is in need of repair (or possibly replacement, which we'll get to below!)
You can't seem to get your thermostat up high enough: Does it seem like no matter how high you turn up your thermostat, it's still not warm enough. This is a problem—and chances are, this problem has nothing to do with the thermostat itself. Your heater may be running nonstop to try to meet your preferred settings but has something preventing it from doing so, such as a duct leak or broken component. If your system's heating power isn't what it should be, it's time to give us a call.
"When Does My Heater Need to be Replaced?"
Most heaters are designed to last 15 years or more. It depends on the make and model, in addition to how well cared for it is. If you're keeping up on your maintenance appointments each year, then it has the ability to last longer. But if yours is approaching 15-years and you've experienced any of the above-mentioned signs, it's likely time to consider an upgrade.
We'll also say, if you find yourself calling for repairs a few times a year for an aging heater, it's almost always going to make more financial sense to replace rather than pay for another repair. If you're unsure though, we're happy to do an inspection and help you make an educated decision.
For professional heating repair services in Union, NJ and beyond, contact Max Sr & Paul Schoenwalder Plumbing, Heating and Air Conditioning, A Corp.