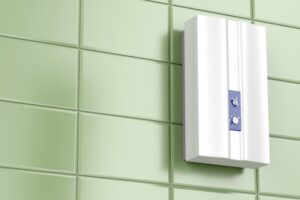 If you've ever had a tank water heater system in your home, then you know it's big, pretty noticeable, and in some cases can even be a bit noisy. In other words, it's pretty hard not to pay attention to it. You also probably know that a tank water heater needs maintenance. What you might not know is that if you have a tankless system, it too needs a tune-up.
Scaling, or the buildup of mineral deposits, can have a negative impact on the unit, causing problems with water pressure, temperature, and even potential corrosion. They need occasional flushing to resolve this problem. So, yes, a tankless water heater needs a tune-up!
The maintenance that's done to a conventional tank water heater is actually pretty similar to what needs to be done for a tankless system. Read on to learn more!