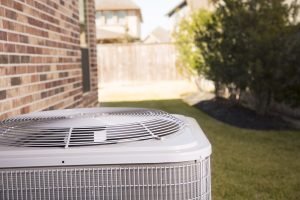 In spring, it's easy to take in the warmer weather, spend more time outdoors, and forget about the indoor temperature. But sooner than you know it, you're going to need the air conditioner to run full time. Before that happens, take some time to consider that your air conditioner is a crucial part of your home comfort in the coming months, and you don't want it to fail when you need it most.
An air conditioning tune-up, a service offered by most HVAC contractors (heating, ventilation, and air conditioning specialists) is a service that can get your air conditioner ready for the work ahead. We recommend this service for any homeowner with a central air conditioner, and our experts are here to tell you why.
#1: Complete Inspection
When you first turn on your air conditioner, you may not notice any problems at all. However, there may still be hidden repair needs within the unit, some of which require only a simple adjustment. These hidden problems remain and worsen—they won't get better on their own. Chances are that you'll see performance slow down as the outdoor temperatures are hottest.
A preseason inspection allows a technician to find any component in need of repair or a quick adjustment. They may only adjust a fan belt, or they might schedule an appointment to replace a capacitor, but in any case, your air conditioner is far less likely to break down soon.
#2: A Clean Condenser Unit for Better Efficiency
When you do your spring cleaning this year, you might not think much about what's going on in the outdoor unit of your AC system. It is outdoors, after all, so you'd expect it to be dirty. But it turns out that the dirt and debris a condenser unit gathers during the year and the off-season can do a lot of harm.
The condenser unit contains a coil through which refrigerant can release its heat. Since your air conditioner cools the air by removing heat, in a sense, it must have somewhere to go, and a dirty coil prevents heat from effectively dissipating into the air.
During a tune-up, a technician will clean the coil, ensuring the air conditioner can continue to run smoothly and efficiently. All in all, that means that you save money on your energy bills!
#3: Better Air Quality
During a maintenance visit, a technician may replace or clean your air filter, and will likely recommend that you take certain steps to improve your air quality if the technician notes problems. They may recommend a filter upgrade or a new air purifier, but all of this is to help keep your family members comfortable, healthy, and safe.
#4: Longer System Lifespan
All in all, a preseason air conditioning tune-up can improve the condition of your air conditioner. And if you do this each springtime, your air conditioner may actually last for longer than expected. Often, the manufacturer's expected lifespan (which is typically only about 10-15 years) is only accurate on the condition that your air conditioner is properly maintained.
Only a trained HVAC technician can ensure your air conditioner gets the attention it needs to run smoothly throughout the hottest months. Don't miss your chance to get a springtime AC tune-up today!
Get in touch with Max Sr & Paul Schoenwalder Plumbing, Heating and Air Conditioning, A Corp. for air conditioning service in Chatham, NJ.