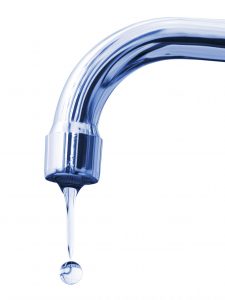 We are committed to helping homeowners take care of their plumbing systems. And that means helping you get a better understanding of how your home plumbing works. Some of this may be new information, and we hope that it gives you a better idea of proper plumbing maintenance and helps you to know what to expect when you call a plumbing company.
Check out 5 plumbing myths that we've heard too many times. For more information about our plumbing service in Springfield, NJ, reach out to our team.
Myth #1: Use Ice to Sharpen Your Garbage Disposal Blades
The main reason this statement is untrue: your garbage disposal does not really have blades. Many people picture their garbage disposals as having rotating blades that slice through your leftover chicken or the crust of your bread as the motor turns. But this isn't the case.
Food is broken up in the impeller, as it is forced against the grinder ring in the disposal. It is the quickly rotating impeller, with surprisingly dull edges, that provides force so the food can break into pieces. In other words, ice will do nothing to sharpen a disposal, and could do more harm than good.
Myth #2: Flush those Flushable Wipes in the Toilet
Unfortunately, drugstore wipes that claim to be "flushable" are not really. They are not designed to break down in the way toilet paper is. Flushable wipes are some of the most common items found clogging drain and sewer lines, and it's much better to throw these in the waste basket.
Myth #3: A Leaky Sink Is No Big Deal
Many people choose to ignore leaky faucets when that dripping noise is bearable. But a leaky sink may be a bigger deal than you realize. Did you know that a faucet that leaks at one drip per second can waste about 3,000 gallons of water per year? That can make a major impact on your water bill in the long term. And it puts extra strain on your faucet.
Myth #4: All Faucets Are the Same
Faucets and fixtures purchased from the highway stores are not the same quality as sold by plumbing professionals. Plumbers ensure that new faucets and fixtures are the right size for the space in your home. They use the top brands in the industry, which means these faucets and fixtures are built to last for a long time to come.
Myth #5: Look for the Lowest Price for Plumbing Service
Many people underestimate the cost for quality plumbing repairs. They assume that, since a plumbing part is relatively inexpensive, the repair should be cheap as well. However, a plumber goes through years of training to learn how to install a part or fix a tricky leak. They use expensive tools and products you won't find in stores. All of this means professional plumbing service comes at an extra cost, but it's worth it to know the job is completed correctly.
You can trust the plumbers at Max Sr & Paul Schoenwalder Plumbing, Heating and Air Conditioning, A Corp. for a job well done. Contact us today!