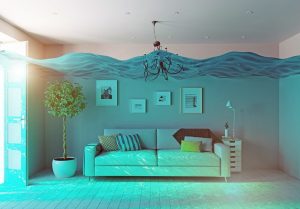 If you have a sump pump in your basement it's because, without it, you risk hundreds or thousands of dollars in damages. Your home may be prone to flooding, or you may live in an area with a high water table. In either case, spring is the time when we see the greatest need for a sump pump to counteract the flow of water from the soil.
If you own a sump pump in Union, NJ, or if you are considering a new installation, there are a few things we think you should know. Read on, or call our friendly team for more information.
#1: A Battery Backup Is Always a Good Idea
Sump pumps rely on the power supply to operate. But often, a stormy night leaves you without power, and at a higher risk of flooding! In addition, a sump pump can fail due to mechanical issues or simply because of old age. That's why we recommend having a battery backup system in place.
When you test and inspect your system, you should also check to make sure the battery is fully charged. However, some battery backup systems are designed to alert you when the battery needs replacement.
#2: A Water Backup Pump May Be Preferable
Some backups can run using the pressurized water supply rather than a battery charge. A battery backup system may only hold enough of a charge to last a couple of days. However, a sump pump that runs using water from the pipes won't run out of steam. The main drawback is speed, as a water-powered backup sump pump may not be as effective.
#3: You Must Maintain Your Sump Pump
It is invaluable to spend some time going over your sump pump every few months (and spend extra time in the spring!) to check for problems and see that your sump pump is in working order. This means a thorough check for some of the problems most common to sump pumps.
Electrical problems. Any signs the outlet isn't working, or signs of fraying wires.
Check the outside drain and also the screen in the pump for any debris you can clear out.
Mechanical issues. Often, the reason a sump pump doesn't run is that the float is stuck. If this seems to be the case, it should be an easy adjustment. You may also need to readjust a tilted pump.
In addition, you need to test the sump pump every one to three months! All you have to do is fill water in the pit until it reaches the float and make sure the pump activates.
#4: There Are Many Types of Sump Pumps
While all sump pumps do the same job, there are several different designs on the market today. Some sump pumps have an electronic switch to activate, while most use a float. Some have a screen as a filter while others use an open intake.
In addition, a pedestal pump perches above a sump pit with a hose leading in. A submersible sump pump is completely submerged in a covered pit. Which one you choose should be based on a discussion between you and your plumber.
Max Sr & Paul Schoenwalder Plumbing, Heating and Air Conditioning, A Corp. installs and services sump pumps in Union, NJ. Contact us today!