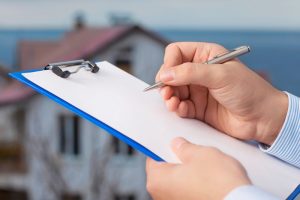 Some of the major investments you own are things you take every opportunity to protect. Your car, for example, hopefully receives regular oil changes and tire rotations. Your computer likely has antivirus protection installed. And you may use surge protectors to reduce the possibility of power surges that can slowly wear out your electronics.
The devices you don't see or think of so often, though, may miss out on some of this protection you typically put into your investments. When it comes to your HVAC equipment—your heating and air conditioning equipment—the best way to make sure you get the service you need is with an HVAC maintenance plan from a local contractor.
What Is a Maintenance Plan?
If you're unclear about what a maintenance plan entails, don't worry: you're not alone. Many people only call an air conditioning and heating technician when something has gone horribly wrong with the AC and heating systems. They've never considered the possibility of getting routine maintenance to prevent problems from happening in the first place.
Maintenance is preventative, something that should happen before the season you need to use your equipment (so, spring for your air conditioner and fall for your furnace or heater). A maintenance plan helps ensure you always get these services.
You pay a set amount to a contractor, annually, monthly, or on some other schedule, and a technician will set up an appointment to maintain your equipment twice a year. Plus, many maintenance plans come with additional benefits. (We'll get back to these.)
Why Would You Need HVAC Maintenance?
Many people think that, if their air conditioning and heating equipment seem to work fine, it won't need any maintenance throughout the year. But this is simply something you cannot guarantee. Regardless of the state of your air conditioning and heating equipment—whether it's only a year old or been working reliably for a decade—maintenance is important.
A technician will provide a tune-up of the system and a full inspection, following that up with a report to you of its condition and any parts that need to be repaired.
You make the appointments on your own time, rather than waiting for the equipment to fail suddenly at an inopportune moment.
Equipment is less likely to fail after a tune-up and cleaning of some components, included.
You may cut back on your energy bills as well.
Well-tuned equipment is likely to have a longer lifespan.
What Are the Benefits of a Maintenance Plan?
Sure, you could schedule a maintenance appointment each spring and fall, but this is easy to forget. Why would you leave it to chance when a maintenance plan offers reminders for service and a lower overall price?
When you sign up for a maintenance plan, you're ensuring that you always get the appointment you need. What's even better, though, is that some companies offer maintenance plans with benefits that help you save all year long. Reach out to your local contractors for more information!
For HVAC services in Union, NJ, contact Max Sr & Paul Schoenwalder Plumbing, Heating and Air Conditioning, A Corp.—over 100 years of excellent service!