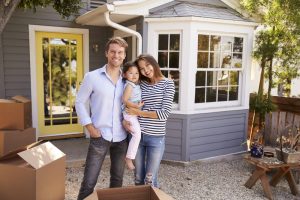 Buying a new air conditioner often comes as a "distress purchase." This term describes a purchase made in a time of need, when you cannot go for any longer without cool air in your home. However, as the air conditioning season draws to a close, we hope you'll have more time to pick out your new air conditioner as it becomes less urgent.
Better yet, when you pick out a new air conditioner or heater before it breaks down—as it hits the 10-15 year mark—you'll save yourself a lot of stress and get a new system you actually love! We've got your guide to some of the best features in the industry in today's post.
Make Sure It's Fitted to Your Home
Air conditioners, heat pumps, and furnaces come in different sizes. This is so that your technician can make sure they are suited to your home. The square footage in your home should be measured before the system is installed, and a good technician will also take into account any unique room sizes, shading, and insulation in the home.
When the system is too small, it will do an insufficient job of conditioning an entire room or the whole home. And when it's too large, it can short cycle: running too frequently in quick bursts. That wears down the motors, driving up your bills and ruining the system.
Special Features to Look Out For
There are some special features you should look for when you look into a new AC or heating installation. This helps to improve your comfort in the long term, along with your monthly bills.
High efficiency ratings help you to know whether you will save money in the long-term. Air conditioning efficiency is measured by the SEER (Seasonal Energy Efficiency Ratio). A SEER of about 16 or higher indicates a highly efficient system. Furnace efficiency is represented by the AFUE (annual fuel utilization efficiency), and the most efficient systems will have a 90 AFUE.
Variable speed blower fans move at more than one speed, deviating from the standard fan. Typically, a fan can only move at one speed—100%. But this sometimes means the air conditioner shuts off too soon or runs longer than it needs to. A variable speed blower fan will automatically adjust fan speed as needed to run the fan at, say, only about 50% when it needs to cool or heat the room by only one or two degrees. This saves energy and keeps you more comfortable.
Cost should be your last consideration for your air conditioning installation, if it must factor into the equation. Remember that the long-term savings of having the right system in your home—one that is the right size and carries a high rating—should offset the initial price tag.
Finding the Right Technician
The most important step in selecting the right air conditioner or heater for your home is finding the right technician for the job. First, you need a technician to determine the proper sizing (and, of course, to install the whole system).
But it's also nice to have a technician to consult with about brands, efficiency ratings, pricing, and more. A technician can help you to balance your needs and preferences and keep the right air conditioner or heater within your budget. Make sure your installer has years of experience and works with some of the top brands in the industry.
Pick out your new HVAC system in Union, NJ with the help of Max Sr & Paul Schoenwalder Plumbing, Heating and Air Conditioning, A Corp.