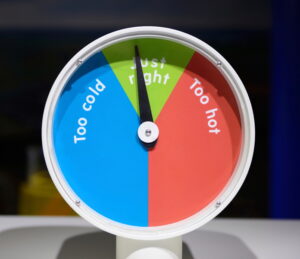 Furnace technology has advanced greatly in just the last decade. The furnaces of today are designed to be more energy efficient and to reduce the usage of fossil fuels. With greater energy efficiency comes a reduction in energy bills and a smaller carbon footprint, both of which are benefits that homeowners are happy to reap!
If you've needed furnace repair in Berkeley Heights too much for your liking, it may be time to consider upgrading your furnace. Perhaps you've heard of two-stage and variable-speed furnaces and aren't sure what the differences are or how they compare to traditional gas furnaces. Read on to learn about the differences between these many options for furnaces.
Single Stage Furnaces
A single-stage furnace is your most basic furnace type. If you have an older gas furnace in your basement, it's undoubtedly a single-stage furnace. These types of furnaces have a single, fixed gas valve and a single-stage (single-speed) motor.
Single-stage furnaces operate at 100% capacity whenever they're running. It's all or nothing with these types of furnaces. It's like a sprinter who won't slow down until it reaches the finish line.
Two Stage Furnaces
A two-stage furnace has a two-stage gas valve and a two-speed or dual-speed motor. These furnaces have three settings, Off, Low, and High. On its Low setting, it'll run at 60-65% capacity and on High, it'll run at 100% capacity. It's like a marathon runner who can speed up when necessary.
Two-stage furnaces are more advanced than a single stage. Two-stage furnaces can automatically figure out when to adjust its setting. You won't have to control it manually. It'll shift into High when its thermostat target isn't reached within a certain amount of time.
Variable Speed Furnaces
A variable-speed furnace is even more advanced than a two-stage. With its variable speeds, it can operate its blower motor at multiple speeds in response to the fluctuating temperature in your home. These increments can be quite small to maximize efficiency. Variable-speed furnaces are also known as modulating furnaces as they can modulate the temperature quite effectively.
Whew! That's a lot of info. Let's see how well you've been paying attention. Based on what you've read so far, which type of furnace would you say is the most energy efficient?
If you said a variable-speed furnace, then you're right. The more a furnace is able to adjust its capacity to the conditions in your home, the more energy it'll save. A variable-speed furnace is more energy efficient than a two-stage furnace, and a two-stage furnace is more energy efficient than a single-stage furnace.
Which Type Should I Get?
As you can probably surmise, the more energy efficient the furnace, the more it'll cost upfront. So which furnace is right for your family and your home? Although it depends on a number of factors, the biggest consideration is how long you plan to be in your home.
If you plan on selling your home in the next 5 years, you're probably better off with a single-stage or two-stage furnace. If you plan on staying in your home for decades, the upfront cost of a multiple-stage furnace will be worth it. That's because the difference in price will pay for itself in energy savings after 4-5 years of owning it.
Established in 1912, Max Sr & Paul Schoenwalder Plumbing, Heating and Air Conditioning, A Corp. is your trusted resource for reliable furnace repairs and installation. Reach out to us today.