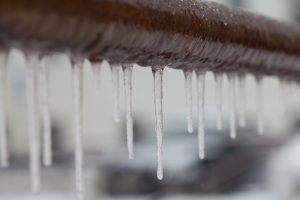 When it comes to your plumbing, there are some things that can go wrong that leave you wondering if it needs to be addressed ASAP. If you have a single faucet that has a slow drip, it can probably wait. Or if your shower turns lukewarm near the end, this is something that you can delay for a while.
So what exactly constitutes a plumbing emergency? It's not enough to say that you'll know it when you see it. We've seen plenty of leaks where people have made do with placing a bucket under it and homeowners who're getting by with no hot water by boiling it. Let's go over 3 situations that definitely warrant calling for emergency plumbing in New Providence, NJ.
If There's Flooding
Whenever water is escaping from where it's supposed to be and you can't control it, that's an emergency. Even if the leak is slow and you think you can put a bucket under it, it's always possible the leak could get worse. Here are some potentially damaging flooding situations that warrant a call for emergency service:
A broken faucet or fixture
An overflowing toilet
A burst pipe
Sewer system backup
Leaking water heater
Discovering water behind the floor, wall, or ceiling
Do what you can to staunch the flow before calling us. Turn off the water to your home first using the master shut-off valve. If you're not sure where this is, ask us on your next service call. This is something all homeowners should know. While you're waiting for us to arrive, you can start to absorb as much water as you can to prevent water damage.
If Your Pipes Are Frozen
Frozen pipes are a common problem in the winter. Not only will your home be without water, but there's also the potential for the pipes to burst, creating even more problems.
Whatever you do, don't try to de-thaw the pipes by using a space heater, blow dryer, or an acetylene torch. Not only is this dangerous, but it's also not very effective and has the potential to speed up the pipe bursting. Call us immediately to address frozen pipes.
No Hot Water or No Water At All
If you don't have any water available, that's a big problem. You use water multiple times throughout the day to wash your hands, flush the toilets, and cook meals. Before you call us for emergency plumbing, check with the utility company to see if there's a municipal issue.
If your water is working but isn't getting hot, this is also an urgent problem, although not as serious as no hot water at all. If the lack of hot water is in a commercial property that you own, this is definitely an emergency
Why Chose Us For Your Plumbing Emergencies
We are licensed master plumbers and we're available when you need us. Call us for same-day emergency plumbing repair or installation and maintenance appointments for residential and commercial properties.
Established in 1912, Max Sr & Paul Schoenwalder Plumbing, Heating and Air Conditioning, A Corp. is your trusted resource for reliable plumbing services. Reach out to us today.