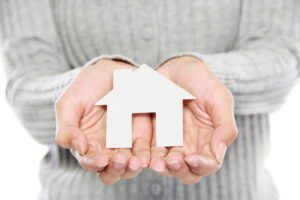 We know, we know. The title of this blog post makes it seems like gas furnaces are inherently dangerous. This is simply not true. What is true, however, is that if you don't properly care for your gas furnace, it can become dangerous. Why is this? Well because gas lines can leak, and when a furnace isn't well-maintained or if the damage isn't repaired, it's more likely for this to occur.
The biggest risk is a carbon monoxide (CO) leak. CO exposure is one of the leading causes of household illnesses and injury, and even leads to many fatalities each year. We say this not to scare you, but for you to be aware. The component that you need to be most worried about is the heat exchanger. Read on as we uncover more about the heat exchanger, as well as our #1 safety tip if you have a gas furnace–scheduling annual furnace maintenance.
Never Service a Gas Heater on Your Own: Schedule Professional Maintenance
We know how tempting it can be, in the age of online video tutorials for just about any problem or project you have, to look up how to service your furnace yourself. We applaud you for your ingenuity, however, unless you have very specific HVAC training, this is probably a bad idea. The fact is, you could end up doing more harm than good to your heating system, plus you could possibly injure yourself and/or put your household at risk of carbon monoxide exposure.
There's also the case of your heating system warranty. Did you know that if you try to service your heater or air conditioner by yourself, you can actually void out the manufacturer warranty? This means that if you have a heater repair need, even if it's a manufacturer defect, you'll be financially liable for getting it fixed.
Maintenance also allows our team to catch problems early on before they have the chance to become much bigger, more urgent, and more expensive needs. For example, let's say the lubrication has worn down on the motor bearings. This is a natural part of wear and tear, and an easy "fix" for our team. However, letting it go on for too long can lead to friction on the system, until it overheats and the whole system shuts down.
Change the Air Filter!
This isn't a safety tip so much as a tip to keep your furnace running as efficiently as possible. There's a common misconception that the air filter that comes standard in an HVAC system is there to protect your indoor air quality. While it doesn't hurt your indoor air quality, its actual purpose is to protect the inside of your HVAC systems themselves.
Depending on the type of air filter you have in place in your HVAC systems and the level of contaminants in your home (which can include everything from cleaning fumes to pet hair and dander), you should be changing this air filter out every 1-3 months during periods of HVAC use.
Established in 1912, Max Sr & Paul Schoenwalder Plumbing, Heating and Air Conditioning, A Corp. is your trusted resource for reliable Warren heating services. Reach out to us today.