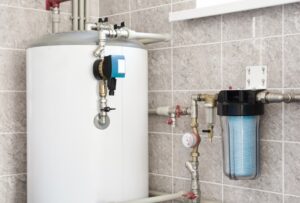 Boilers are one of the most efficient and effective heating systems on the market, and when you live somewhere like the Chatham area, efficient and effective is exactly what you need to stay comfortable! But just like any other heating system, your boiler won't last forever. If you keep it professionally maintained–you should be scheduling maintenance once a year for this system–and keep up with repair needs, you can count on your boiler lasting about 20 years.
But what if you don't know how to detect whether or not your boiler system actually needs repair? Well, you're in luck if you've found this blog post, because we're about to tell you what signs to watch for. Read on!
Rumbling or Rattling Noises
It's very unlikely that your boiler is going to explode, but that's certainly what this noise can sound like. While it isn't as dramatic of a noise as you might think, it still indicates a problem that needs to be fixed. One reason this might be happening is because the circulating pump in the system may be coming loose and shaking inside of its casing. This is one of the few mechanical components of your boiler, and therefore has to be monitored. If the sound is coming from inside the boiler tank, then you're probably looking at buildup on the bottom of the tank, which can cause overheating and therefore make the boiler less efficient.
Leaking
You should never see water escaping from your system. Boilers are designed on a closed-loop system meaning the water inside them is constantly recycled. If you do notice there is water puddling around your boiler tank, the last thing you want to do is ignore it. A leak will put your boiler at risk in a number of ways, but our repair experts are here to seal it up and replace the lost water!
Heating Delays
If you've had your boiler for a while, then you know about how long it takes, on average, for your living space to start heating up once the boiler has cycled on. If your home is still heating up, but taking much longer to do so than it did before, then you may have a circulation problem.
If you have an aging boiler–that is, once that's 15-20 years old–then you probably need to think about upgrading your boiler system altogether. If this problem is happening in a newer boiler system though, it's likely something we can repair, so give us a call either way!
Strange Smells
A boiler system should never give off unusual smells. For instance, if you indicate something acrid, like burning plastic or metal, then you might be facing problems with the circuits–this is true for a gas or electric boiler!
If you detect an odor like rotten eggs and have a gas boiler or other gas appliances, then you could be looking at a gas leak. If this is the case, don't turn anything on or off–exit your home and call the emergency line for your utility company as this can be very serious! The same goes for if your carbon monoxide detector goes off.
Established in 1912, Max Sr & Paul Schoenwalder Plumbing, Heating and Air Conditioning, A Corp. is your trusted resource for reliable Chatham boiler repair and more. Reach out to us today.