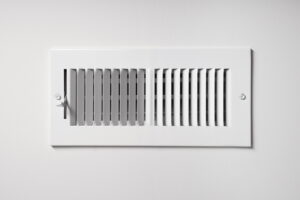 The holiday season can leave a lot of us looking for ways to save money. This might tempt you to use your heater as little as possible so that you don't have to worry about high energy bills. Affordable energy bills, after all, will make a huge difference to your budget!
Well, we have good news. There are some easy ways to boost energy efficiency and therefore lower your monthly utility costs, without sacrificing your comfort by avoiding heater use. Read on as we uncover some tips to ensure you'll get the most out of your heating system without going broke doing so.
Keep Your Doors and Windows Closed
This may seem like an obvious tip, but what happens is that homeowners tend to run their heaters "at full blast" to warm up, only to discover that it's too warm and dry, and so they open up their windows a bit to let some fresh air in for a few minutes. The problem is, that this causes the air inside your home to cool down too fast, and your furnace or heating system will just cycle right back on. So your furnace is running longer than it should have to, and more often than it should have to.
There are other ways to bring fresh air and humidity into your home without sacrificing your heating efficiency. Ask us about the indoor air quality products and services we provide!
Check for Air Leaks
Your front door doesn't have to be open for your home to lose warm air. Air leaks in drafty doors, windows, or even damaged ductwork can harm your energy efficiency and comfort just as much. Caulking and weatherstripping can be a huge help in addressing air leaks that could otherwise drive up your utility bills.
Keep Your Thermostat at a Reasonable Setting
It can definitely be hard to resist the urge to increase the number on your thermostat when things get really cold! However, the Department of Energy recommends that you set your thermostat at a maximum of 68°F in order to get the most from your heater while not using too much energy to do so. Setting it any higher than this will only cause it to run longer, and won't help you get warmer any faster. 
If you want to feel warmer with this lower temperature setting, use the switch on your ceiling fan to reverse the direction of your ceiling fan blades to push warm air down and help you feel warmer.
Adress Repair Needs!
Whether you were told during maintenance that your heater needs repair or you suspect that your furnace is in disrepair, addressing these needs right away will help the system run more efficiently, and cost you less in the long run. Additionally, if you haven't scheduled maintenance yet this season, now is the time to do so! Maintenance can help prevent up to 85% of repair needs, helping the system run better overall!
Established in 1912, Max Sr & Paul Schoenwalder Plumbing, Heating and Air Conditioning, A Corp. is your trusted resource for reliable heating in Kenilworth, NJ. Reach out to us today!