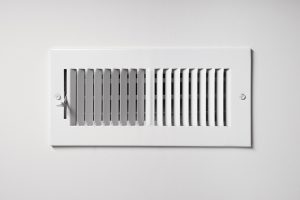 Winters are harsh in our area. Or, at least they can be without an effective and efficiency furnace in place. And yours is about to be put under a lot of stress. The strain our furnaces go through during the coldest part of the year increases the chances of problems cropping up over time, which is why you should be particularly vigilant for signs that it is struggling and in need of furnace repair in Union, NJ.
Early detection of heater problems means prompt repairs and better damage prevention. Take a look below at the top 3 signs that something is amiss with your system, and be sure to give us a call right away once you do.
1.     Strange and Unfamiliar Noises
If you've had your furnace for a while, then you have a good idea of what it is supposed to sound like when it is in operation. If the heater starts making any sort of unusual noises while it's running, you should have a pro inspect it as soon as you can.
Strange noises can indicate a number of different issues, ranging in severity and location. Regardless of how minor you think the problem may be, pretty much all unusual noises that happen out of nowhere is a sign that something is wrong and the problem will only grow if neglected.
2.     Loss of Heating Output
One of the first indications that homeowners notice something is amiss with their furnace system is a drop in output. Your furnace may have trouble putting out enough heat for a few different reasons. It may be that the air filter in the furnace is clogged, in which case you'll want to clean or change the air filter. A congested air filter cuts off the majority of the airflow from entering the furnace, preventing it from circulating as much heat.
It's also possible that the burner assembly of the system is malfunctioning, if you're utilizing a gas furnace. Without a functioning burner assembly, your furnace can't generate any heat at all. If some of the jets are still operational, your furnace may be generating a little bit of heat, but you should not continue to run the furnace until this problem is fixed.
3.     Short-Cycling
If your furnace is turning on and off every couple of minutes, without completing a full heating cycle, then you have a problem. The problem is called short-cycling, and is sometimes caused by electrical issues in the furnace. A clogged air filter or malfunctioning air handler could also be the issue.
The fact of the matter is, if your system can't complete a full heating cycle for any reason, its output will significantly drop. This entire process causes the system to wear down much faster than it otherwise would have, shortening the lifespan of the system. No homeowner wants to replace their heating system months or even years before they need to, and you shouldn't have to! Call the pros in for expert repairs.
Max Sr & Paul Schoenwalder Plumbing, Heating and Air Conditioning, A Corp. has been reliably serving customers throughout Union, NJ and beyond for over a century. Contact us today for your furnace services!