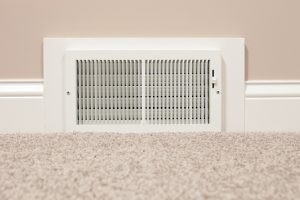 The official start of summer is here in just a few short days, making now the best time to arrange for your cooling system's annual air conditioning maintenance, if you haven't done so already. There are a few basic tasks you can complete on your own when it comes to air conditioning maintenance, like changing your air filter every 1-3 months. But for full maintenance that makes an overall difference to the performance of your system, you'll want to call in a pro.
Only a trained and experienced HVAC professional can handle the various tasks required for such a job, like thoroughly inspecting motors and electrical connections, and comprehensively cleaning coils and moving parts. You can count on our staff to provide your cooling system with effective maintenance every year.
But Does Maintenance Really Benefit You?
One of the most common questions our professionals get is that air conditioning maintenance is really necessary to schedule every year. "Can't I skip it just this time?" Well, no. The thing is, maintenance isn't a "luxury" service for your air conditioner. Skipping it even just once raises the chances that a problem will occur later on.
But we get it, you're probably not going to take that at face value, particularly if you've never had maintenance done and your air conditioner is seemingly functioning "fine."
It should be working better than "fine," though! With routine maintenance, you can count on the following advantages:
Better Air Conditioner Reliability: This is the biggest benefit of keeping up with your maintenance appointments—your air conditioner will be less likely to suffer a major operational failure over the summer. During maintenance, our professionals thoroughly inspect your system, and during that inspection we locate places where wear on the system can lead to breakdowns, and adjustments and cleaning further remove potential issues.
More Energy Efficiency: The development of wear-and-tear on your air conditioner creates a strain on its components—in particular, the blower motor. This eventually creates higher energy bills as your AC system tries to overcome the stress. If your air conditioner has annual maintenance done, however, then it should retain 95% of its efficiency rating throughout its service life.
Your Cooling System Will Last Longer: Speaking of that service life, most air conditioners should last about 10-15 years before they need to be replaced. But this is only possible if that system has regular professional maintenance done. Annual inspections and tune-ups will help an air conditioner give you the best return on your initial investment in it, by lasting as long as possible.
Fewer Repair Needs: Who wants to spend extra money every year to have their AC system repaired multiple times? Around 85% of the repairs your AC system may need during its service life are actually preventable, thanks to maintenance inspections that catch problems early—which means huge monetary savings for you.
Contact Max Sr & Paul Schoenwalder Plumbing, Heating and Air Conditioning, A Corp. today for quality AC services, including comprehensive maintenance and reliable repairs.