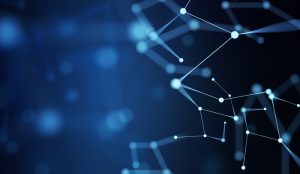 It may take longer to warm up in our part of the country, but when summer does finally grant us with soaring temperatures, you'll be grateful for effective and efficient air conditioning in Union, NJ. But is your air conditioning system working as efficiently as possible?
There are ways to boost how efficiently a cooling system works, no matter how old it is. For instance, scheduling routine maintenance helps it perform better, as does staying on top of repair needs and getting those repairs managed right away. Changing your air filter every 1-3 months also helps with performance, and running your ceiling fans in combination with your cooling system allows you to turn the thermostat up a few degrees.
But perhaps the best efficiency tip we have, particularly if you have an air conditioner that's 10-15 years old, is to upgrade to a new, more technologically advanced, air conditioning system.
Consider Inverter-Drive Technology
This is just one of the latest technological advances being made in the air conditioners we install and service. An inverter saves energy by eliminating wasted operation in air conditioners. It does this by efficiently controlling the speed of the motor. But how does this work?
Your cooling system maintains a set temperature by going through the refrigeration process once room temperature rises above the set temperature on your thermostat. During this process, the compressor motor speed remains constant, and the temperature is adjusted when the motor is turned ON and OFF. This consumes the most energy out of any operation your air conditioner goes through.
However, in an inverter-drive air conditioner, the temperature is adjusted by changing the motor speed without turning the motor ON and OFF. It works by running the compressor continuously and varying the cooling capacity as per heat load which effectively uses less energy and helps your air conditioner run much more efficiently and affordably.
Other Technological Advances
Upgrading to an inverter-drive air conditioner isn't the only way to take advantage of the latest in air conditioning technology. There are constantly more and more advances being made that can help you use your air conditioner more efficiently and affordably.
For instance, you may consider the installation of a smart thermostat. They've been around for awhile, but they've become increasingly popular in the last decade or so. Smart thermostats connect to WiFi and can automatically connect to your HVAC system in order to adjust the temperature, by "learning" from your previous settings and cooling habits.
There are also changes being made in how air conditioners are being developed. For instance, a company in Maryland is designing an advanced heat exchanger that reduces the risk of refrigerant leaks, while the University of Florida is creating a prototype that combines water heater technology with a dehumidifier and an air cooler for more efficient use of each.
Contact Max Sr & Paul Schoenwalder Plumbing, Heating and Air Conditioning, A Corp. today to learn more about the advancements being made in air conditioning technology, and for quality AC services!