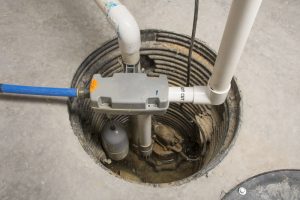 Sump pumps are a staple device in many homes across the country, but especially in our area. They help prevent water damage due to flowing from storms and plumbing mishaps, and go to work automatically, as they gather excess water in a pit (the sump) and then pump it out into either the wastewater system or a well.
People often don't think of massive home flooding as an issue, until it happens to them. Sump pumps absolutely have their place and your crawlspace and your basement can suffer from severe flooding that a simple drainage system won't be able to handle. Water in your basement can result in severe property damage such as rotting wood and so on. It also raises the humidity in your home and promotes the development of mold and mildew, If you don't already have a sump pump in place, we absolutely recommend having one installed.
If you do already have a sump pump in place, we encourage you to test it this spring to ensure it's ready for whatever the next few months might bring weather-wise.