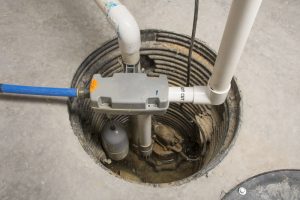 Or rather, is it ready for winter? Sump pumps aren't something that other parts of the country need—they don't have the potential for flooding due to heavy rains and snowmelt like we do. Your sump pump is vital to your home during this time of the year—being able to pump water out of your basement or crawlspace as needed.
First off, we have to say that if you do need any service work done on your sump pump, it's important to trust the work to a professional plumber in Chatham. Attempting the job on your own could do more harm than good, and leave you with an ineffective sump pump. However, there are some steps to take to ensure your sump pump is in good working order for the change in seasons.
Testing Your Sump Pump's Functionality
There is a simple home test you can perform to check the state of your sump pump. We recommend following the steps below at least once every 3 months, as well as after a significant storm.
Check for Visual Signs of Wear: Do you see any obvious signs of wear and tear on your sump pump? This might include frayed wiring or cracks in the case. It may even be that the pump isn't upright.
Add Water to the Basin: Next, add enough water to fill the top of the pit. Your pump should automatically start working.
Clean the Screen or Grate at the Bottom of the Pump: This can collect debris over the course of a few months, and as a result, require cleaning from time to time.
Check the Drains: The drains leading out of the basement can go to the sewer line or to your yard. If it's the latter, be sure the check the drainage is able to move freely, and there's nothing blocking the opening.
Do You Need to Call in a Pro?
When performing the steps above, there may come a time where you need to end up calling in a professional plumber. The following scenarios are all good reasons to pick up the phone and give us a call:
You've noticed cracks around the sump pump cover or other signs of damage.
The sump pump has shut down completely (and the circuit breaker won't reset it).
Water doesn't move out quickly enough, and clearing debris from the drain won't help.
"Wait, What If I Don't Have a Sump Pump?"
Not to worry, we are experts at all sump pump services, including installation. There are two different sump pump types to choose form—submersible or pedestal. Both kinds involve digging a hole in the lowest point of the basement and a drain that leads from the pump to the outdoors. Our team is happy to help you learn the differences between these types of sump pumps, and help you make an educated decision about which is best for you.
Max Sr & Paul Schoenwalder Plumbing, Heating, and Air Conditioning, A Corp. is your trusted resource for expert plumbing services, having been in the industry for over a century. Contact us today!