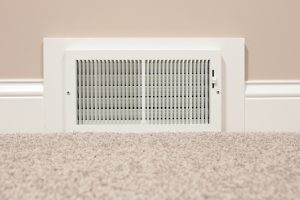 When you live in New Jersey, you know that winter temperatures dip to a point that not only is a fully functional heater more comfortable, it's a vital necessity to keep you warm and comfortable all season long. If you own a heat pump system for your heating and cooling needs, it's likely due to its numerous benefits: heat pumps are versatile, efficient, and extremely effective. And since this system works year-round, it's important that you have it regularly maintained and quickly repaired when something does go wrong with it.
If you noticed that your heat pump isn't heating your home as you'd expect it to, its' time to schedule repair services! The most obvious culprit is a broken reversing valve, which won't allow you to switch the heat pump from cooling to heating mode at all. But there are a number of other reasons this might be occurring. Below, we've provided a list of possibilities.
Clogged Air Filter
Fortunately, in the grand scheme of things, this isn't a huge deal! This is actually something you can check on your own. The problem is, when the air filter of your heat pump becomes too clogged up with dirt or debris, it restricts the amount of air that enters the heat pump to be heated.
Your air filter has to be replaced much more often than you have professional maintenance done, though your technicians will check the air filter during maintenance. Depending on the type of air filter you have in place and the level of contaminants in your home, you should be changing yours every 1-3 months during periods of system use.
Thermostat Problem
Sometimes the problem isn't actually with the heat pump system itself, but rather with a faulty thermostat. If the thermostat is miscalibrated, your heat pump won't run long enough in heating mode to maintain the level of heat that your living space needs.
Additionally, if the connection between the thermostat and the heat pump is broken, it's not going to be possible to even change the heat pump system into heating mode. Only a trained and experienced professional will be able to determine if this is the cause, so be sure to give us a call.
Leaking Refrigerant
Heat pumps need a set amount of refrigerant in order to properly function, even in heating mode. During the winter, the refrigerant absorbs the heat in the surrounding air so it can heat your home. If you have a refrigerant leak, you'll notice lukewarm air coming through the vents.
There's a common misconception that refrigerant is something that needs to be refilled (recharged) every once in a while and that leaks are normal. This is not the case. Refrigerant leaks mean the refrigerant line is damaged and must be repaired. Allowing a leak to continue not only puts unnecessary strain on the heat pump itself but can end up causing property damage depending on where the leak is occurring.
Max Sr & Paul Schoenwalder Plumbing, Heating and Air Conditioning, A Corp. has been providing exceptional HVAC services throughout Union, NJ and the surrounding communities for over a century. Contact us today for quality heating services!