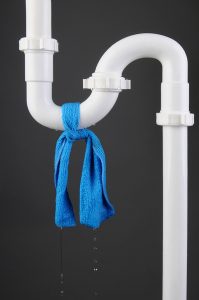 When you have a major plumbing problem, you need help fast. Most plumbing issues come as a surprise, and chances are you don't want to spend a lot of money to manage this one. Fortunately, you know someone who knows someone who is a handyman! They can do things like fix loose mounts, hang shelves, and unclog a sink with a plunger. He doesn't have any formal training, but that's okay, right?
Well, if you don't want to save money on your plumbing repairs, then sure, that's just fine. Read on to learn about the difference between most "handymen" and professional plumbers in Chatham, NJ. Be sure to call our team when you want us to prove to you the invaluable experience of highly trained and experienced plumbing contractors.
The Training behind Professional Plumbing
Plumbers aren't just general handymen who focus on one or two household tasks. Our professional plumbers go through many years of formal training, and an apprenticeship, before taking on the tougher jobs. They are educated on the newest technology and equipment to make a plumbing job move faster and to ensure a longer lifespan for your plumbing system.
Apprentices train for a number of years alongside a journeyman or master plumber before getting these titles. This means that they see it all—they know how to manage the toughest plumbing situations, before they are left to their own devices to solve a problem. This is experience that a general handyman just doesn't receive.
Looking At the Costs of Experience
So here's the thing. Yes, it's going to cost more to hire a professional plumber versus a general handyman. There's no sense in being dishonest. Most handymen charge considerably less than a professional, but there's a reason for this.
You know the saying, "you get what you pay for"? Well, it's true.
Sure, upfront the hourly rate for a handyman may seem very low. But there's a lot you're not seeing with that upfront cost:
Without the right amount of experience, handymen can spend hours on a job that a plumber can do in 30 minutes. So a low hourly rate could end up meaning nothing and you might actually end up spending more, rather than less.
You could end up paying extra for expedited delivery of products that a handyman probably won't have on hand, or you may feel that you need to get a new plumbing tool yourself so your handyman can use it to finish the job.
This one happens too often—you might have to call in a plumber anyway after the handyman is "done," do to a mistake or do that handyman made.
Always Consider Quality
You may be concerned about that initial cost for your plumbing repairs, but in a few years, a handyman's work can have you regretting the fact that you didn't call a plumber to begin with.
The installation might be leaky, or something like a water heater might not provide the amount of hot water you need, etc. There's a time and a place to call a general handyman, but when you need complex plumbing repairs, it's best to call a pro.
Max Sr & Paul Schoenwalder Plumbing, Heating and Air Conditioning, A Corp. has been providing reliable services for over a century. Contact us today!