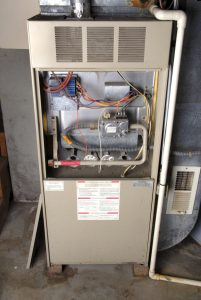 There are some things you own that you may replace well before they fail on you. For instance, you might replace your smartphone with the latest and greatest model primarily to take advantage of the camera. You replace your furniture even though it's still in decent shape just to get a better color or upholstery.
However, there are some things you don't tend to replace until they've completely given out on you. This includes home systems like the garbage disposal, clothes dryer, and, unfortunately, the furnace. We think it's a mistake to wait this long to replace your heating system though.
The Problem with Last-Minute Heater Replacement
You may have no plans right now to replace a heating system that's on the verge of failure. Most people don't really think about it until a heating system completely fails to do its job. They figure that this will save them some money for a while. But the hassle isn't worth it, and you're likely paying too much anyway!
You have to put up with emergency heating repair/replacement. When your heating system breaks down in the middle of winter, you're suddenly stuck without any heat. A heater is most likely to break when it's working the hardest, like on a cold winter's night. Suddenly, you're spending your evening hunting down someone who can get your heater back in shape, while your family huddles under blankets.
Emergency service tends to be costlier anyway. Not only is the rush of emergency service an inconvenience; it's also costly. You'll probably spend more to have a technician in your home outside of business hours. And the unexpected expense probably isn't something you've got a budget for.
You spend more to run an older system. Let's say you're waiting to replace a system that's breaking down because you're hoping to save some money. You probably aren't saving anything at all. Your system is going to break down soon enough, so the cost is inevitable. In the meantime, you're paying to run a degrading system, which requires more energy to run through the wear and tear.
You don't have time to pick out a quality system. Finally, when you're in the market for a new heater, it's nice to have time to pick out a high-efficiency model within your budget. When you replace a heater at the last minute, you don't have time to shop around.
Signs of a Problem with Your Heater
We think it's always better to replace a heater before it gives out for good. Pay attention to the signs of a problem with your heating system, or be proactive and replace it before you run into trouble.
Odd noises, unpredictable cycles, and hard starting. Get a technician's diagnosis first, as there may be an easy fix.
A technician says heating repairs will cost about half as much as a new system. This will only work as a temporary patch, so you end up paying more in the long run.
Your heating system is about 15 years old. It's reached the end of its lifespan.
For heating systems in Union, NJ, contact Max Sr & Paul Schoenwalder Plumbing, Heating and Air Conditioning, A Corp.: established 1912.