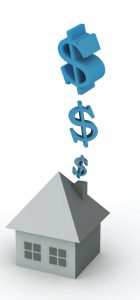 Heating systems have improved in many ways since we first became a company in 1912. The most noticeable and needed improvement has been in terms of safety. Today's heating systems don't even require you to keep a pilot light lit. They can ignite themselves with electronic ignition systems, and only when the thermostat calls for heat.
No matter which system you choose, the risk of a gas leak, carbon monoxide leak, or fire is much, much lower than it once was. What differs from system to system, though, is efficiency rating. Heating systems have better efficiency than ever before, so why are you still paying an arm and a leg every winter?
Upgrade Your Heating System
We want to offer you some tips on how to make a heating system run more efficiently, but first you should know that not every heater can be saved. The fact is that heaters do not tend to last as long as you may hope. After about 10-15 years, your heating system will need replacement.
However, you should notice a drastic change in efficiency almost right away. As long as your heater is properly installed, your bills can drop instantly. Just look for a heater with a high AFUE (Annual Fuel Utilization Efficiency).
Use Your Thermostat Programming
One reason people tend to spend too much on air conditioning and heating? Accident! You may leave the heater on full blast by accident when you leave the home, wasting energy and fuel when it's not really necessary.
Programmable thermostats make a difference. You're able to set a schedule that aligns with your routine. If your routine tends to be unpredictable, you may be able to find a thermostat that allows for those advanced settings. Otherwise, a better choice may be a smart (Wi-Fi) thermostat, which you can control remotely, even when you're far from home.
Change Your Filter
This is such an easy step that so many people neglect. Changing an air filter is not a particularly difficult task—you just have to make sure you get the right size and that the arrows point in the proper direction.
A new filter ensures proper airflow throughout your home. When a filter is clogged with dirt and debris, a heating system can struggle due to the lack of air able to get through to the system. That forces it to work harder, raising your bills!
Stay Warm in Other Ways
Experts recommend keeping the temperature at about 68°-72°F if you want to save money. This isn't possible for every household, of course, especially if you have small children or elderly residents living in the home.
However, it may be possible for your family to stay warm at lower temperatures than you're used to. You can always try setting the temperature one degree lower each day. Keep throw blankets around the house in common hangout areas, and encourage family members to dress in layers. Add rugs, carpet, and other warm features to the home. Use natural light in the day and close shades at night.
For more information or to schedule service for your heating in Union, NJ, contact Max Sr & Paul Schoenwalder Plumbing, Heating and Air Conditioning, A Corp.—established 1912.