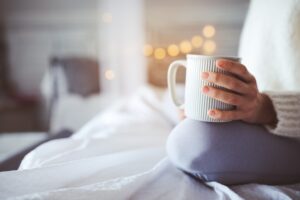 The winter weather is here to stay and some people are glad about that, and some people aren't so happy about it. But if you love or loathe cold weather, there's one thing you all have in common, and that's the need for a reliable furnace.
When the temperatures drop below freezing, you need a reliable furnace to keep your home warm and cozy. A furnace you can depend on isn't a luxury in New Jersey; it's an absolute necessity. How confident are you in your furnace's ability to warm your home through the start of the new year with no interruption in service?
Our technicians are available for any furnace repair in Warren, NJ you may need, but it's best to avoid them in the first place. Here's our advice on how to avoid unexpected furnace repairs during the coldest season of the year.
Know the Warning Signs of Potential Problems
Luckily, your furnace does a great job of letting you know when it's struggling to do its job. Know these warning signs of potential problems and call us if you experience any of the following:
Unusual noises or strange smells coming from the furnace
Uneven heating and "cold spots" throughout the home
Increased utility bills that can't be accounted for through usage
Short cycling of the system
Change the Filter on a Regular Basis
Not only is this an incredibly easy task, but it's also one that homeowners can do themselves. Changing the filter when it's due to be changed will keep your furnace running smoothly and efficiently. We recommend that you put in a new filter before the heating season starts and change it every 1-3 months.
Why is the furnace's filter so important? It keeps dirt, dust, and particulates from entering your furnace and wreaking havoc on its interior parts. When the filter isn't changed on a regular basis, all that dirt and dust accumulate inside your furnace, and to compensate, your furnace has to work harder than it needs to. This can lead to overheating and a potential breakdown in service. 
Don't Crank the Heat Up
A lot of homeowners who have a furnace that's not working so well will crank the heat up, thinking this will solve the issue that's plaguing the furnace. But unfortunately, all this will accomplish is making things worse. Turning the heat up high won't heat your home better or faster. All it'll really do is make a struggling furnace work even harder and longer than it needs to.
Schedule Furnace Maintenance
A lot of homeowners believe that furnace maintenance must be done before the heating season even starts. Although this is one of the ideal times to do it, if you neglected furnace maintenance in the fall, there's no time like the present.
Your furnace will still reap the benefits of maintenance even when you've been using it for a few months. It's definitely better to have maintenance done now than to skip it altogether, especially if you can't remember the last time you had your furnace maintained. It's easier to schedule furnace maintenance now than it is to call us when your furnace has completely broken down.

Established in 1912, Max Sr & Paul Schoenwalder Plumbing, Heating and Air Conditioning, A Corp. is your trusted resource for reliable furnace repairs. Reach out to us today.