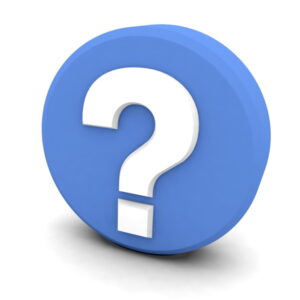 The time of year for using our furnaces on a regular basis is here. Hopefully, you already scheduled furnace maintenance this year. Professional maintenance will help your heating system work as efficiently and effectively as possible, for as long as possible. It even reduces repair needs by as much as 85%!
Of course, just like any other important piece of equipment, your furnace will have some wear and tear over the years. So, it's important to understand the signs that you need furnace repairs. These signs can include strange noises, cold spots in your home, low airflow, or anything that is outside of the normal operation you've come to expect. Read on to learn more!
Your Furnace Is Making Loud or Strange Noises
Sometimes, it can be difficult to detect furnace problems if they don't seem to be getting in the way of your comfort yet (the operative word being yet!) An odd noise coming from the cabinet area of your furnace may be something that you think you can brush off. If it's not affecting how hot the air coming through your vents is, why bother addressing it, right?
Well, the reason you should address it is that it might be the sign of a small problem that can grow into a much bigger problem the longer you wait on it. For example, a buzzing noise may indicate something wrong with the electrical connections, which can lead to a potential fire hazard.
A screeching sound may signal a worn-out fan belt that will break at any moment, whereas popping or banging can be a sign of a problem with your burners. Pretty much any sound that you're not used to hearing from your furnace is reason enough to give us a call.
Higher Than Average Utility Bills
Look, we understand, every homeowner probably thinks that their energy bills are too high. This is a relatively subjective concept. But what we want you to take a look at is how high your energy bills are in comparison to last year's.
If you end up using your heater just as much as you did last year, and energy costs haven't risen in your region, then there is really no reason for a huge spike in your utility bills, unless something is causing a system in your home to work inefficiently.
If something is working inefficiently enough to cause that much of a difference in your energy bills, it probably is your heater to blame–after all, your HVAC systems account for about half of your home's entire energy use.
Lack of Heating Comfort
Does it seem like you just cannot get your thermostat set high enough to keep comfortable in cooler temperatures? A problem like damaged ductwork or even a dirty system can prevent your furnace from ever reaching the desired temperature on your thermostat.
Alternatively, you might be experiencing low airflow, which is another reason altogether to give us a call.
Established in 1912, Max Sr & Paul Schoenwalder Plumbing, Heating and Air Conditioning, A Corp. is your trusted resource for reliable furnace repair in Berkeley  Heights, NJ. Reach out to us today.