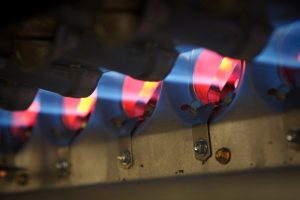 Are you worried about your heater breaking down at any given moment? If you aren't aware of the signs that your furnace or heat pump system may need a repair, you probably are right to be concerned. It's never fun to need heating repair, but it's even worse when your heater just stops working altogether when you need it the most.
Sure, it may be spring and warmer temperatures are on their way, but for now, you still need your heater, which means you need it to function! So, how can you tell if yours needs repair? And at what point should you consider replacing the system altogether?
Read on as we uncover some insights into this.
When You Should Repair
The good news is, your heater is fairly good at showing you symptoms that it's struggling. Here are a few!
You hear strange sounds coming from the cabinet or the vents. What makes it hard sometimes to detect heating system problems is that it can be easy to ignore things that aren't causing the heater to stop working. So, you may brush off a buzzing sound, or shrug at a rattling noise, assuming it's minor.
We urge you to give our team a call if ever you hear a noise that seems unfamiliar or out of place. While some sounds may in fact be minor, others can indicate a loose component that could cause a domino effect inside your system, or even a cracked heat exchanger—which can be a dangerous problem!
Your heating bills are rising without explanation. Have you taken a look at your energy bills to notice a significant increase in costs? Your HVAC systems use up about half of all your energy consumption, so if you notice a spike, it's likely your heater (or air conditioner, depending on the season) is to blame.
Compare your bills to this same time last year, in addition to comparing what your neighbors are paying to heat their homes. If the discrepancy is significant, it's a sign that your heater isn't working as efficiently as it once did, and needs service from a professional.
When You Should Replace
The time where it's probably a good idea to consider a heater replacement or upgrade is when your current heating system is displaying the above symptoms, and is 10-15 years old. Even well-maintained heating systems are eventually going to fail and need replacement. The thing about an aging heater is, the more problems it has the less efficiently it operates.
The less efficiently it runs, the more money you are spending on energy consumption that you don't need to be. If the above-mentioned symptoms are getting to be too much for a system that's on its last legs anyway, we urge you to give us a call. A general rule of thumb here is that if your next heater repair or series of repairs is going to cost you over half of what the system is worth, it makes more economical sense to replace.
Established in 1912, Max Sr & Paul Schoenwalder Plumbing, Heating and Air Conditioning, A Corp. is your trusted resource for reliable heating in Chatham, NJ. Reach out to us today.