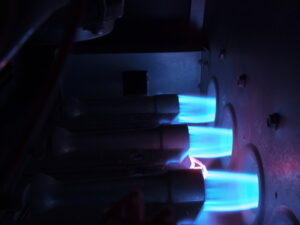 Many homeowners in our community are beginning the heating season by turning on their powerful furnace systems. Furnaces produce heat by either burning gas or creating electrical resistance that heats up the air. The first time your furnace heats up the air for the season, you might encounter some strange events. From noises to odd smells, a furnace can go through some growing pains every season, and we want to be the team to walk you through them.
First of all, don't hesitate to call us for furnace repair in Warren. If you think something is wrong with your furnace, even before you turn the system on for the season, then our team can help with targeted repairs. We have the training, expertise, and necessary equipment to provide fast and reliable repairs on furnace systems in our area.
For everyone else, keep reading!