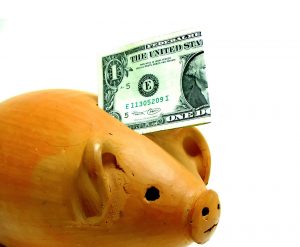 Your heater has started to act strangely, making weird noises or having trouble at startup, but you're not sure you should get it serviced just yet. You don't want to spend money fixing a heater that is still working, after all, and you feel you might as well wait and see what happens. But this logic is flawed: your heating system won't fix itself!
In fact, a problem is likely to get a lot worse over time. And in the end, this might cost you. Don't wait to schedule heating repair! Find out what might happen if you do in the guide below.
It seems like a small problem now…
Currently, you may notice a problem that doesn't seem to affect the overall performance of your furnace. For example…
You hear a noise from the vents, but the heater still runs.
The heater runs in shorter cycles than usual, but heat still comes from the vents.
Temperatures have dropped slightly but are still bearable.
However, the problem is certainly not going to fix itself. Months later, the problem may only get worse, and you might have a broken down system that costs even more to repair.
Here's how costs might spiral out of control
Why would you have to pay more just because you waited a few weeks for repairs? A few different reasons:
Additional wear and tear: The longer you let your heater run with a malfunctioning part, even a seemingly small one, the more the system struggles. Additional components of the heater have to work harder to make up for the broken part, and these components may develop wear and tear that results in additional repairs once you finally schedule service.
Higher energy bills: When you run a heater with a broken part, it usually has to work overtime, resulting in higher monthly energy and fuel costs. These costs add up even if you only wait a few weeks to schedule service.
Emergency service: If your heater breaks down completely because you waited too long to schedule service, you may have to call technicians to come out for an emergency repair. Not only is this a hassle when you really need your heater, but it can also come at an additional cost since your contractors have to rush out to fix the system.
Finding the right team for a diagnosis
It's important to get the right team on the job when you notice a problem big or small. Remember that you can always schedule a second opinion with another company if the diagnosis from the first technician does not sound quite right. A quality contractor will look for ways to repair the system without pushing for a replacement, though this is eventually necessary.
This is not a job for a "handyman" or anyone without the proper business license and training for the job. Heating technicians train for years to be able to quickly diagnose and repair any issue with a heater, even if the signs of trouble are somewhat subtle.
Schedule your next heating repair in Union, NJ with the professionals at Max Sr & Paul Schoenwalder Plumbing, Heating and Air Conditioning, A Corp.