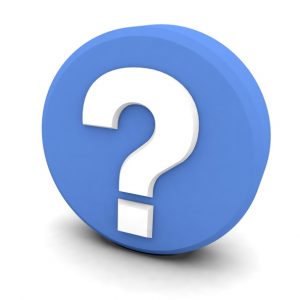 A heat pump is a highly efficient air conditioning and heating system, all in one. Most heating systems, like furnaces and boilers, have to generate heat using natural gas or large amounts of electricity. Heat pumps use electricity, but they only have to move heat, rather than generating it. This results in much lower energy usage than comparable systems, especially if you purchase a high-efficiency heat pump.
However, like any system, a heat pump can run into trouble. One of the most alarming is when a heat pump just won't heat! You might hear that the fan has turned on and the system appears to be running—so why don't you feel any heat from the vents?
Leaking Refrigerant
That's right: if you have a heat pump, then your heater uses refrigerant. You may associate refrigerant with cooling (as in refrigeration) but the term should be associated with heat transfer. To cool the air, refrigerant transfers heat out of a space, but it can also transfer heat into a space for heating.
When refrigerant leaks, then, it cannot do a good job of bringing in heat. Refrigerant is not supposed to evaporate from the system naturally either. If a heat pump is low on refrigerant, you must have someone check the system and seal leaks before adding any more.
A Broken Reversing Valve
There are a few components that make a heat pump different from your standard air conditioner. However, there's only one that's really important to know about.
The reversing valve is meant to help your heat pump switch gears from heating to cooling mode, and vice versa. It allows refrigerant to move in the opposite direction for heat transfer. If you have recently switched from cooling to heating mode and you don't feel any heat, a broken reversing valve is often the source.
Trouble with the Thermostat
We're always happy to help when you don't have heat in the home, but we'd hate for you to call us if you don't need to! Make sure to double- and triple-check that the thermostat is in heating mode and set to "auto."
Usually, actual problems within the system have little to do with the thermostat itself. However, it is possible that the thermostat is not properly calibrated or connected. In this case, a technician will have to replace it.
Low Temperatures Outside
A heat pump is a highly efficient air conditioner and an efficient heater—for most of the year. Unfortunately, some heat pumps aren't equipped to heat a home when temperatures outside drop below freezing.
At this point, you may need an alternate system to provide backup heat. Many heat pumps come installed with electric heating strips which turn on when temperatures outside drop too low. However, you can get better efficiency and more reliable performance from a dual fuel system, which combines a heat pump with a gas furnace. Ask your technician for more information.
Schedule your next heating repair in Union, NJ with Max Sr & Paul Schoenwalder Plumbing, Heating and Air Conditioning, A Corp.