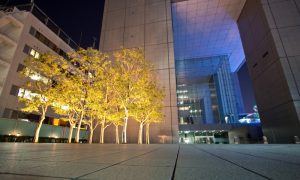 There are very specific standards that a person much reach to become a professional plumber in New Jersey. These standards are in place to ensure that consumers are left with a plumbing system that functions as effectively and efficiently as it should for as long as it should, and does so safely.
These standards are even more important when it comes to commercial plumbing. So when you find your business or commercial space in need of plumbing services in Union or one of the surrounding communities, you want a plumber who specializes in commercial spaces! The good news is, you needn't look any further than our team.
Hiring a professional commercial plumber, rather than relying on the general handyman for your building, gives you safety and liability guarantees that you can only get from a licensed plumbing company, in addition to the following benefits:
Reliable Training
If you choose to hire a plumber without extensive training in the commercial space, you may be left with less than ideal results. This goes for trusting the work to a general handyman, as well. What you want instead is a commercial plumber with comprehensive education and training, as well as hands-on experience, so they can handle the trickiest and worst of plumbing problems that can hit a business, whether it's a hidden plumbing leak or a broken grease trap in the kitchen.
Peace of Mind
Inexperienced or ill-trained plumbers can leave you with more damage than you started with. Or, they may not realize that your plumbing leak was caused by corroded pipes that needed replacing. They may treat the symptom, but not the real problem. However, with a professional commercial plumber on your side, you can rest at ease that the problem will be taken care of thoroughly.
You want a commercial plumber who will find the exact cause of the problem and will serve the whole plumbing system, not just the "problem area," when they come for a service call. This is the mark of a reputable commercial plumber.
Professionals Who Won't Waste Your Time (Or Money)
Truly professional commercial plumbers pride themselves on doing the job right the first time, without wasting your time or causing a major business interruption and wasting your money, too. Professional plumbing contractors will always do their due diligence in ensuring that their staff is receiving the proper training, experience, and licensing required to perform high-quality work for any type of business.
When your commercial building has a plumbing problem, it's important to remember that attempting to fix the issue on your own or hiring a general handyman can leave you with increased expenses, rather than savings. You may wind up calling a pro after the job is done anyway, to resolve any issues that may have been unintentionally caused by unprofessional work.
For over a century, Max Sr & Paul Schoenwalder Plumbing, Heating and Air Conditioning, A Corp. has been providing exceptional plumbing services and more throughout the greater Union, NJ area. Contact us today to schedule your next service.