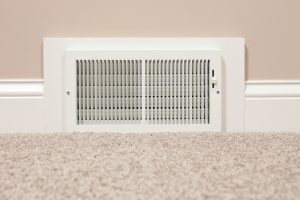 Summer is here! It's been here for a bit, actually. This means that it's time to look for ways to stay comfortable in our homes, where we may be spending a lot more summer than usual. So, don't you want to make sure your air conditioner is in good shape?
We know this isn't an exciting topic, but when you think about how much money you could save with an efficient and effective air conditioner, you'll certainly start to be a little pumped about keeping it in good shape. And this means making sure you're using it as efficiently as possible!
The good news is, there are things you can do to boost the efficiency of your air conditioner—some of which will cost you nothing. When your cooling system works efficiently, you don't need to worry about sudden, costly repairs or breakdowns. Read on as we uncover tips and tricks for boosting your AC performance through improved efficiency.
Utilize Your Ceiling Fans
Ceiling fans don't do much by themselves on a hot day. Other than circulating warm air, they pretty much serve as a decorative piece in your home. That is, unless you utilize them in the right way! Run your ceiling fans while you run your AC to better distribute the cooled air throughout your home. This allows you to raise the thermostat as you'll feel cooler by default.
When you raise the thermostat setting, your air conditioner doesn't have to run as long, but will keep you more comfortable when combined with a ceiling fan or ceiling fans. This same concept serves you well in the winter too—the fan blades can be reversed to more effectively spread warm air.
Close the Curtains!
The sun gets hot, right? This is no secret. Well, the last thing you need on a scorching summer day is excess heat entering your home. Therefore, closing the curtains on south-facing windows during the day is a great idea, as it keeps that excess heat out as much as possible, which takes strain off your air conditioner.
Use a Programmable Thermostat
Even better is using a smart or Wi-Fi thermostat, but a programmable thermostat is certainly an improvement from a basic digital thermostat or an old-school manual slider thermostat.
Programmable systems let you preset certain temperatures for certain times of the day and eliminate the need to waste energy by keeping an AC system on all day, even when you aren't home.
Change the Air Filter
You might think we're saying this as a way to improve your indoor air quality, versus helping your AC work more efficiently. Actually, while the standard HVAC air filter does help with indoor air quality, it's intended purpose is to protect the inside components of your air conditioner (or heater) from dirt, dust, and other debris.
Established in 1912, Max Sr & Paul Schoenwalder Plumbing, Heating and Air Conditioning, A Corp. is your trusted resource for reliable service on your central air conditioning in Union, NJ. Reach out to us today.