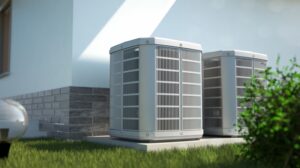 Now that we're right smack in the middle of summer, you don't want anything to go wrong with your air conditioner. Of course, if you had maintenance done on your system this spring, you probably have little to worry about. It's during maintenance that our professionals comprehensively inspect, clean, and adjust the components that need it.
We can alert you to repair needs early so you have time to get them on your schedule before they turn into a breakdown. And we can ensure that your system works as efficiently and effectively as possible.
With or without maintenance, however, it's always a good idea to know the signs that you may be in need of professional AC repairs. The sooner you have them taken care of, the better. Read on as we uncover some common end-of-season AC repair needs for you to watch out for.