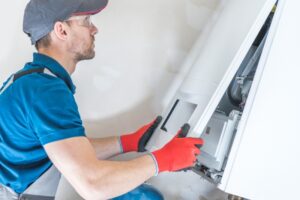 It may seem really odd to call this the "end of the season" with the chillier temperatures we have had lately. But you know as well as we do that spring is right around the corner, and heat and humidity can come down on us much quicker than we expect. But before you call us for AC maintenance (which you can do any time!) it's time to address your heating system needs.
Now, if you had your heater maintained this past fall and no problems were caught, you're probably in good shape. This is especially true if your furnace is only a year or two old. But that doesn't mean you should ignore this blog post. It's always a good idea to know the signs of potential furnace repair needs.
Not sure what those indicators might be? Read on as we uncover just a few signs that should have you giving our number a dial.