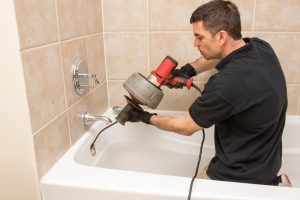 The holidays may be over but they could still have their lingering effects, and no, we don't mean on your credit card bill.
We're talking about your plumbing! If you hosted any big meals this past holiday season, you likely made a lot of use of your kitchen sink and garbage disposal system. As such, you may have a buildup of FOG (fats, oils, and grease) and other food items.
Kitchens aren't the only victim of the holidays, either, when it comes to your plumbing system. Visiting guests means excessive use of your bathrooms as well, where clogs are just as likely.
But how do you know if you need professional drain cleaning? Read on as we uncover some of the signs.