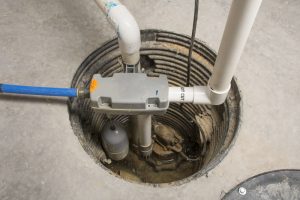 Your sump pump is one of the most important components there is when it comes to your plumbing system. It helps prevent water damage from flooding, and goes to work automatically as excess water gathers in the sump (a pit). Then, that water is pumped out either into the municipal wastewater supply or a well.
Of course, not all homes in the Madison area have basements, and not all neighborhoods are susceptible to flood risks. However, sump pumps definitely have their place for the homeowners who do benefit from them. Whether it's snowmelt or a plumbing burst, your home can certainly accumulate a lot of property damage without a functioning sump pump, from rotted wood and mold growth to other hazards caused by the excessive and stagnant moisture.
What if you already know all this and have a sump pump in place already? That's great! Now is the perfect time to test it and make sure it's ready for the coming season!