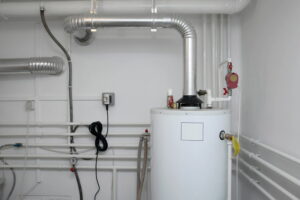 If you have a water heater in your home—and let's face it, what modern home doesn't have one of these systems—then you've probably been told by a plumber that at some point, you're going to need maintenance! Perhaps you're wondering why this service is important, or even necessary. The answer to this is summed up in one word—scaling.
You've likely heard the term hard water before, right? Hard water is water that has a high level of minerals in it—namely calcium, magnesium, and iron. For most people, these minerals are totally harmless to ingest. However, they are not so harmless for your plumbing system, because the minerals leave deposits behind—which is what's known as scaling.
Scaling can negatively impact your water heater more than any part of your plumbing system (though, it's not great for any part of your plumbing system!) While you can easily clean scale off of a faucet or a drain opening, that doesn't do much for the pipes, or for your water heater's interior. Read on to learn more!