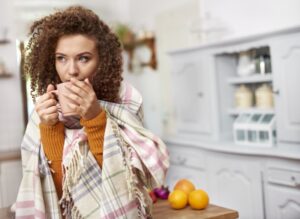 When your furnace breaks down, the last thing you want to do is think of fun or creative ways to stay warm, right? You just want your furnace fixed, and fast.
We get it! In an ideal world, you'd call up a heating professional and have your heater back up and running within 10 or 15 minutes. But even with our emergency services, this just isn't the case.
Now, you can prevent an unpleasant surprise like this. It's possible with professional services like preventive maintenance. Whether you have a gas or electric furnace system, you should be scheduling this maintenance service once a year. It allows our professionals to comprehensively clean, inspect, and adjust the components of your heater to make sure it operates as best it can. Maintenance tune-ups also extend the lifespan of the equipment and make it less likely that you'll have a surprise breakdown to begin with.
But, we're going to assume that if you came across this blog post, you weren't able to prevent your breakdown. We're definitely the team to call! However, in the meantime, we do want to offer some creative and potentially even fun ways to stay warm until we show up.